Get on your customers smartphones by having your very own app (Android and IOS).
Advantages:
Push Notifications
Digital Loyalty Cards
A mobile phone is always with your customers
No spam filters, just a direct way to contact them.
More visits to your website
More views of your online videos
More respect – be seen as a successful, profitable company
Put your Brand and your message directly in front of people.
We also offer brilliant Mobile Optimised Mini-Sites for only $99 – Learn more about Mini-sites
Here is an example of a mini-site: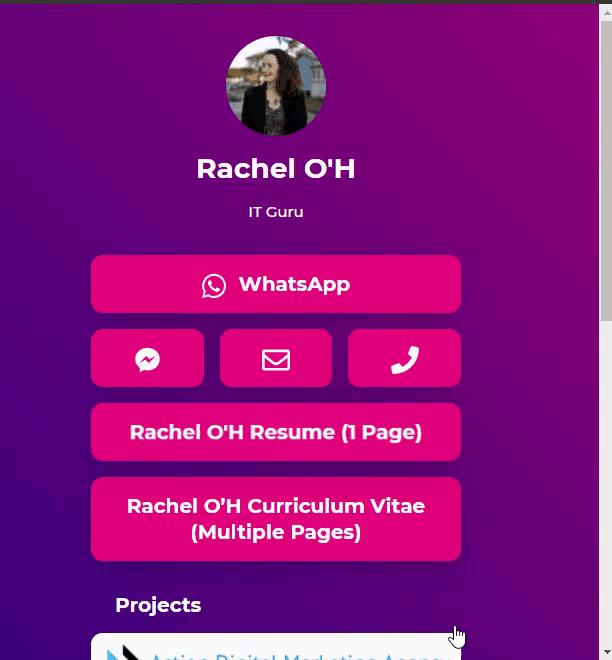 My personal Mini-site
See more examples at Mini-sites